FastKnockout »

Posted 9/24/10 8:39:00PM



UFC VP Marc Ratner spoke to the Nevada State Athletic Commission about changing their strict marijuana rules, and the commission seemed to take the idea positively.

Link
jae_1833 »

Posted 7/19/07 11:27:00AM



I definately would let the fight results stand, would probably understand anything they came together and agreed upon...so long as there was one consistant message.
airkerma »

Posted 1/6/10 12:05:00PM




---

Posted by FastKnockout
and the commission seemed to take the idea positively.


---

So you might say that this proposal...tested positively.....YEAAAHHHH
_______________________________________


BillsNewAccount »

Posted 2/24/11 9:26:00PM



This is bullshit. Marijuana kills people everyday. Just one marijuana cigarette and your brain becomes a scrambled egg. There is a reason it's illegal. It's more dangerous than terrorist and crack cocaine combined and this isn't just me talking here. Remember that commercial where a young man accidentally shoots himself in the face after weeding? That could happen to any of us. Do you want your children's playground littered with pot needles? I don't.

It's time we say NO to Obummer and yes to arming our teachers with guns.

Who is with me?!?!?
george112 »

Posted 1/24/07 7:00:00PM




---

Posted by BillsNewAccount

This is bullshit. Marijuana kills people everyday. Just one marijuana cigarette and your brain becomes a scrambled egg. There is a reason it's illegal. It's more dangerous than terrorist and crack cocaine combined and this isn't just me talking here. Remember that commercial where a young man accidentally shoots himself in the face after weeding? That could happen to any of us. Do you want your children's playground littered with pot needles? I don't.

It's time we say NO to Obummer and yes to arming our teachers with guns.

Who is with me?!?!?

---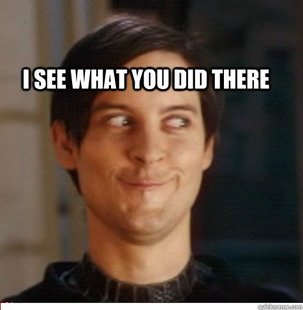 _______________________________________
Jan 2007