shaneTpain »

Posted 7/30/11 2:57:00PM



Years ago... my older brother used to work for Coors light. The time when my brother was employed with this company is now known as the "good ol days" by my entire family. There was a mini beer fridge in every corner of the basement, filled to capacity with beer cans & beer bottles. My brothers room had cases & cases of the stuff, free for the taking, at all times.
It was...*sniff*.. beautiful.

ANYWAYS my brother visited his old place of employment a couple days back & as a token of appreciation they filled his trunk with 2 dozen cases of beer


So now I have SIX 24s of beer & 5 buddies coming over to watch the fights tonight so of course I'm gonna turn UFC 157 into a drinking game!!!!

I know for a fact that u PG dudes are experts at beer consumption so help me out would yas! I need rules for this gameeeeeee! Here is the list of rules I've already implemented*. But there not crazy enough! I want my buddies to feel the painnn! I want a beer getting chugged atleast every other minute. I want my buddies to regret ever coming over tonight & somebody better throw up before the Rousey fight or iama be pissed!! haha so gimme some tips fellas???


*Chug a beer when:
-Someone scores a takedown.
-Someone passes guard.
-You hear a strike land as well as see it.
-There is blood.
-The camera finds an attractive woman. This includes Octagon Girls.
-Dana White appears.
-A celebrity at ringside gives you the clenched-fist pose.
-You hear Kid Rock.
-You hear that song about putting yours hands in the air (and they stay thereee!) I think its called.. "All I do is win"
-You see someone in the audience wearing a Korean Zombie T-shirt.
-There's a timeout due to nut shot.
-Goldie says "Virtually Identical" or "Octagon control"
-Buffer says ""We aaarrrrrre liiiiiiive!" or "Its timeeeeeeeee!"
-Rogan says "Hes rocked!" or "I'm here with a very happy [fighter name]."
-Anyone says "Never leave it in the hands of the judges." or "...ever-evolving ground game..."
-A fighter taps
-A fighter gets KO'd






george112 »

Posted 1/24/07 7:00:00PM



your gonna have one "hard to remember" night
_______________________________________
Jan 2007


grappler0000 »

Posted 3/24/07 5:29:00PM



Split Decision = chug

Anytime Goldy says metioric rise, turning over the hips, using angles, talks about making history, taking a page out of ____'s book, or it's all over, take a drink.



_______________________________________


frizzzlecake »

Posted 5/25/12 8:57:00PM



When Goldie say's something you don't understand, drink until you understand.


Every Minute the Rousey fight goes drink

Every time Joe Rogen comments on a leg kick and uses the word."nice" in the sentence drink.
SmileR »

Posted 12/17/07 8:56:00PM



Chug everytime goldie says future contender.

_______________________________________
"RIP Evan Tanner, a real life trail blazer."

I was born to lead, not to read!!!!
jae_1833 »

Posted 7/19/07 11:27:00AM



Shotgunning a beer:
Ronda Rousey vs Liz Carmouche is a "Historic moment" or "History in the making".
Suggest that Rousey is going to go for the knock out because her hands are improving.
Say that Liz Carmouche is going to "shock the world".
If they mention that Hendo vs Machida should have been the Main Event.
Say Machida has a "very unorthodox, elusive style".
Make a comparison between Randy Couture and Dan Henderson because of their age.
Even say the name Cyborg, Santos, Christiano, Evangelista or even mention that possible "Superfight" between her and Rousey.
If Rousey mentions it.

I can go on all day, but here is the kicker...throw something else into it. Roshambeau bets on predictions! Snake bite bets, tobassco shots, pink bellies, losing an article of clothing (if women are there though you know).
shaneTpain »

Posted 7/30/11 2:57:00PM





thanks fellas! gonna be a sloppy one
grappler0000 »

Posted 3/24/07 5:29:00PM



I hope you have at least 2 bathrooms, cuz you're gonna need it.

_______________________________________


FlashyG »

Posted 2/13/08 10:33:00AM




---

Posted by grappler0000

I hope you have at least 2 bathrooms, cuz you're gonna need it.

---


One bathroom break and you'll need about 18 beers when you get back.

Save yourself the time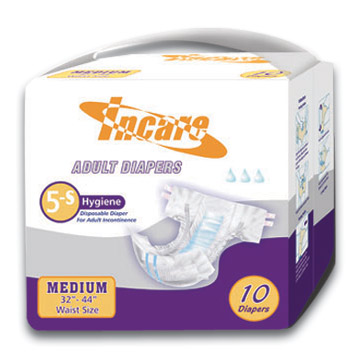 pmoney »

Posted 10/13/10 10:40:00PM



Sounds like you have things pretty well set Shane! I can't add much more beyond what they guys already have. You enjoy!
BeeR »

Posted 6/28/09 1:36:00PM



you need to shotgun 1 beer for every minute that passes in a fight.


or


chug a beer every time goldberg says something stupid.