Pages: [1] 2
emfleek »

Posted 11/18/07 4:54:00PM



49ers 24
Ravens 20

MVP - Colin Kaepernick (17/24 for 228 yards passing w/2 TD's, 12 carries for 81 yards and 1 TD)

Pull some numbers out of your asses and let's see who is the most accurate with their guess.

_______________________________________
"I'm like the superhero coming in with the anti-bullsh*t." - Nick Diaz


king_katool »

Posted 3/8/08 3:32:00PM





Ravens 21
9ers 17

MVP Ed Reed 7 tackles, 2 INT, 78 INT RETURN yards, 63 yd INT TD
BelXavier420 »

Posted 11/22/08 5:34:00AM



Ravens 35
Niners 21

Flacco MVP 18-30 350 yds 3 td, 2 to Torrey Smith
Ray Lewis dances his way into heaven as the postgame show.
40ouncetofreedom »

Posted 3/29/09 4:31:00PM



31-17 49ers

Flacco will find a way to fuck this up, i'll enjoy every second of it.

God hits Ray Lewis with a bolt of lightning at halftime for being a terrible human being.

kopower »

Posted 7/3/07 12:31:00AM



24-17 Niners

MVP Randy Moss. He scores the game winning td, burning Ed Reed, with 30 seconds left and poses for the crowd in the end zone.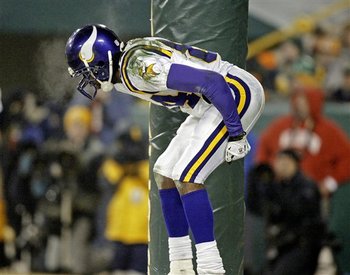 _______________________________________
Billy Madison-

What you've just said is one of the most insanely idiotic things I have ever heard. At no point in your rambling, incoherent response were you even close to anything that could be considered a rational thought. Everyone in the playground is now dumber for having listened to it. I award you no props, and may the mods have mercy on your soul.



LuckyCharms »

Posted 3/28/11 6:57:00PM



Kelly Kapowski gave me the winning Prediction:
49ers 31
Ravens 24

MVP - Colin Kaepernick (20/26 for 301 yards passing 2 TD's, 11 carries for 87 yards and 1 TD)

Twenty20Dollars »

Posted 6/21/07 4:27:00PM



I predict they take forever to actually start the game.

I like the 49ers. Probably by 4 or more.

They better not hope it comes down to a field goal. B/c I trust Tucker over Akers.
sparky »

Posted 7/5/07 6:21:00PM



WAR


cowcatcher »

Posted 1/16/07 1:02:00AM



Puppy bowl MVP - Beagle

_______________________________________


Poor_Franklin »

Posted 6/7/11 4:52:00AM



49ers 31
Ravens 27

49ers score go ahead td w/ about 3 minutes left.

49ers sack Flacco on 4th & short in red zone w/ less than 1 minute left to seal the game.

MVP: Kaepernick after throwing for 2 tds & rushing for 1.

_______________________________________
Never Trust A Man Who Does Not Make All Of His Picks

UFC 151: Never Forget
Michael_Corleone »

Posted 4/7/11 11:08:00PM



49ers - 34
Ravens - 19


MVP - Frank Gore (22 carries for 116 yards 1TD, 2 receptions for 19 yards 1 TD)
sbulldavid »

Posted 3/8/08 5:44:00PM



24-21 Ravens

Ray Lewis knocks Kaepernick out cold. Alex Smith comes in the game and throws the go ahead pick with 2 minutes left in the game. Niners drive down to the twenty and Akers drills it right into Vernon Davis' ass as time expires. A tearful Kaepernick blames god at the post game show.
prophecy033 »

Posted 7/4/07 4:41:00AM



S.F. 27
Ravens 21

_______________________________________
#2 UFC 112 Points
#9 FFC3/AFC/NEFFN/VCS/Pancrase Combo Wagers
#12 TUF 8 FINALE Points #12 Bellator 91 / Legacy FC / CCCW Combo Points #12 M-1/FA8/CFA/GC/IGF Wagers #14 UFC 143 Diaz vs Condit Points
Chael_Sonnen »

Posted 5/25/10 12:40:00PM



PREDICTION:

Iron Man 3 trailer will be BETTER than the 'ole ball game.

_______________________________________
Mr. Playground
• 2010 - 2016 •

Twenty20Dollars »

Posted 6/21/07 4:27:00PM



9ers beating themselves.
Pages: [1] 2