FastKnockout »

Posted 9/24/10 8:39:00PM



In order to promote the upcoming opening of ticket sales for UFC 158, the UFC has scheduled a press conference for tomorrow. But will Welterweight contender Nick Diaz make it to the "beauty pageant"

Link
Wallass »

Posted 10/7/08 5:39:00PM



I think Diaz no shows and by this afternoon Johnny Hendricks vs GSP is booked.
cowcatcher »

Posted 1/16/07 1:02:00AM



The Diaz Bros. in Montreal yesterday.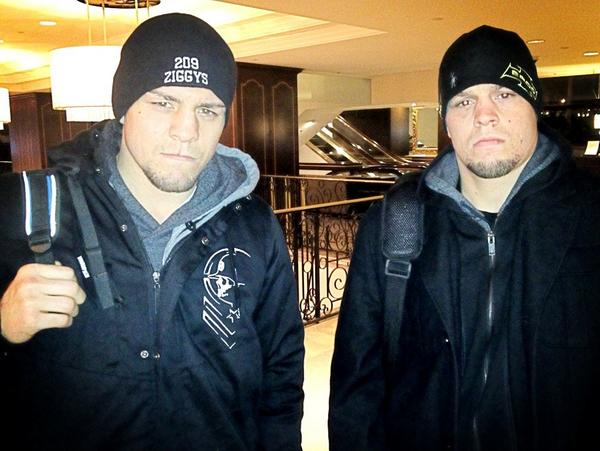 Bubbles »

Posted 10/20/09 3:33:00PM



I stayed in that hotel for UFC 113
_______________________________________
The best cure for insomnia is a lot of sex. Even if it doesn't end up putting you to sleep, you don't mind so much

Men be careful, female sexual predators are using a date rape drug called a Blowjob to trap men into scams called relationships.