FastKnockout »

Posted 9/24/10 8:39:00PM



Who are you rooting for in tonight's main event?


Budgellism »

Posted 4/8/07 11:45:00AM




casketcoin »

Posted 1/14/08 9:28:00PM



I wish a FOX would give my SHOGUN a SMOOTH B.J.!!!!
Lungsofsteel »

Posted 7/6/12 5:14:00PM



i got henderson if anyones in for a before the show avatar bet
sbulldavid »

Posted 3/8/08 5:44:00PM



Not a huge fan of either but I think they are both real tough guys and always come to fight. Diaz looked huge at the weigh-ins but as I've seen in the past, Hend derson doubles in size come fight time. Pulling for Diaz but expecting Henderson to put him on his ass all day.
DeadHead988 »

Posted 8/19/10 2:42:00PM



Bendo All Day!!!!!!!!!!!!!!!!!!!!!!!
tcunningham »

Posted 9/30/09 9:33:00PM



i'll root for bendo, i just got last minuet tickets so i'll be there live WOO HOO!!!
Bubbles »

Posted 10/20/09 3:33:00PM



I picked Bendo, cheering for Diaz.

_______________________________________
The best cure for insomnia is a lot of sex. Even if it doesn't end up putting you to sleep, you don't mind so much

Men be careful, female sexual predators are using a date rape drug called a Blowjob to trap men into scams called relationships.
JLS1980 »

Posted 6/6/12 1:54:00PM



Nate Diaz. Not a Bendo fan.

Image Attachment(s):

shaneTpain »

Posted 7/30/11 2:57:00PM



Can't put up a pic from my phone but WAR BENDO!!! Best card of year in 1 hour!!!
BJ & SHOGUN are NOT mainevent!!! Thats how you know it's officially STACKED
pmoney »

Posted 10/13/10 10:40:00PM



WAR DIAZ!!!!
frizzzlecake »

Posted 5/25/12 8:57:00PM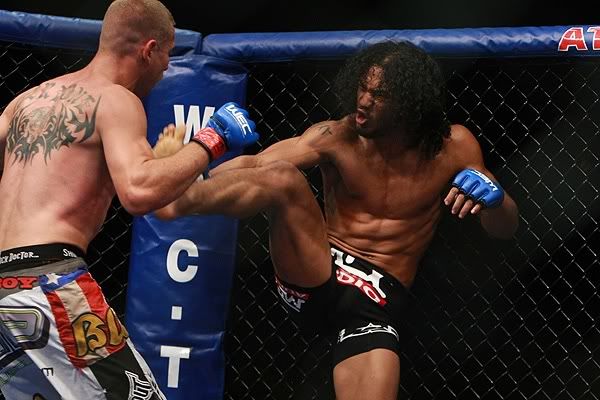 State_Champ »

Posted 6/11/07 4:16:00PM



I'm cheering for Nate even though I picked Benson.

Image Attachment(s):

sparky »

Posted 7/5/07 6:21:00PM



WAR DIAZ