FastKnockout »

Posted 9/24/10 8:39:00PM



Seems like he might be serious about turning his life around.
BuffaloDave »

Posted 8/14/11 9:31:00PM



Well he has had a year, to get in that good of shape.

Hopefully he can stay this motivated, he has been posting positive stuff on twitter, since the suspension, seems to be in way better place, just hope he can stay there, as he is always exciting to watch.
jjeans »

Posted 9/2/09 6:06:00AM



He looks like he could be fighting at 170



Let's get some comparisons up


- 2005


- 2008


- 2010


His arms have gotten bigger thats for sure... Man has he changed

=======================================

However the times he's been banned for illegal substances...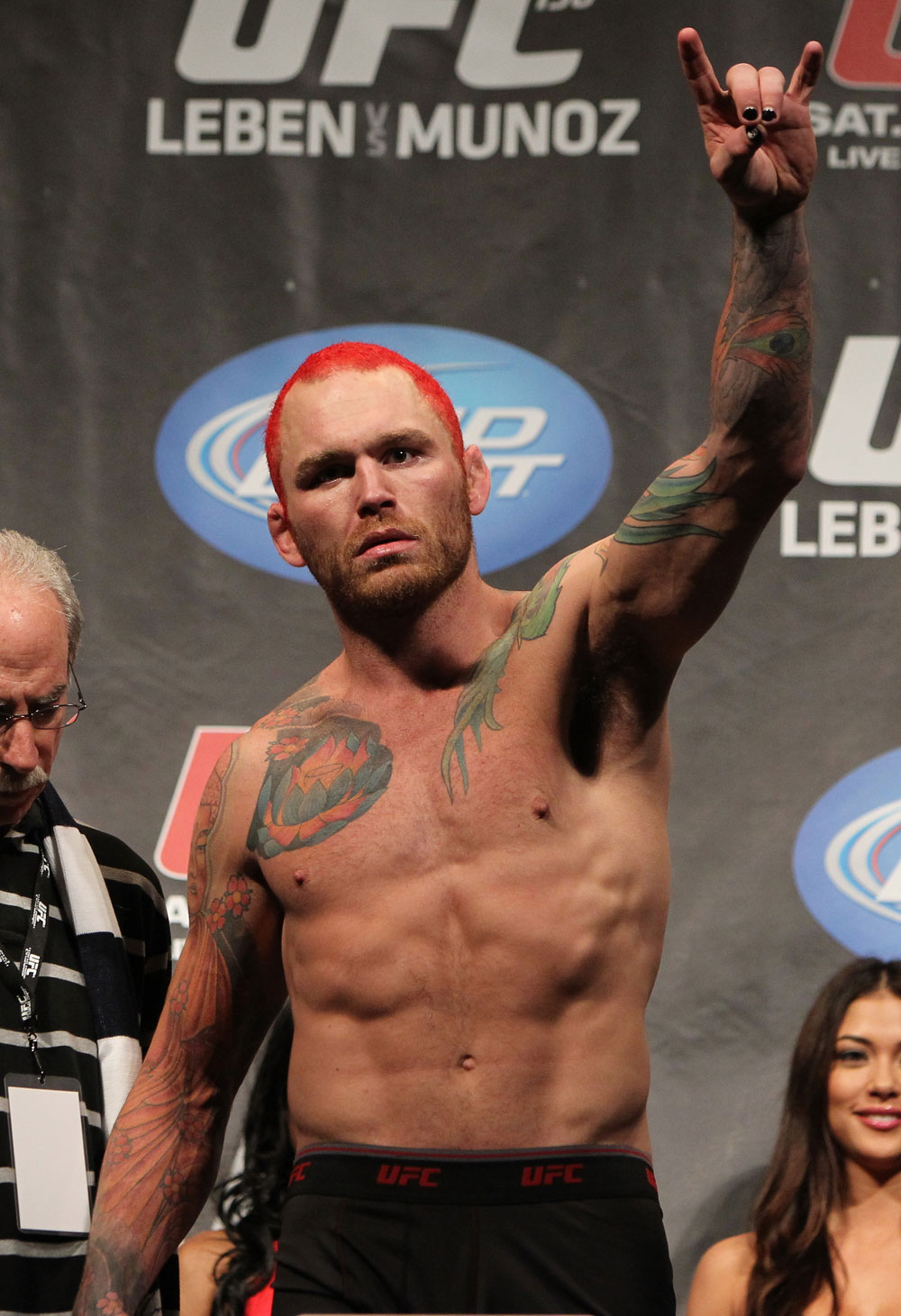 _______________________________________
Never pick against a Russian, currently 32-11 (74%) in the UFC since 2012. #DoItForWatson

Dirty Blue
Theoutlaw08 »

Posted 3/23/11 3:38:00PM



Most ripped Ive ever seen him.

shaneTpain »

Posted 7/30/11 2:57:00PM



CANNOT WAIT for his fight against Vermola! Gonna a BANGER
grappler0000 »

Posted 3/24/07 5:29:00PM



Ripped Leben worries poor Grappler.

_______________________________________


jae_1833 »

Posted 7/19/07 11:27:00AM



Leben is still a fighter I love to watch fight, but seriously if he pops again I will be soo done with us!!
sparky »

Posted 7/5/07 6:21:00PM



I'm not the biggest fan of Leben but, I do enjoy to watch him throw down
DrivenDavies15 »

Posted 8/10/11 1:23:00AM



This gets me excited yet a little worried as I'm hoping he's not on any type of PEDs. Probably pretty harsh of me to assume that but I am not used to seeing a Chris Leben like this.
sbulldavid »

Posted 3/8/08 5:44:00PM



He's posing in that picture, the other pictures are natural poses.
tcunningham »

Posted 9/30/09 9:33:00PM



maybe 170 will become home for leban... that would be cool

_______________________________________