Pages: [1] 2
FastKnockout »

Posted 9/24/10 8:39:00PM



With Frankie Edgar dropping from lightweight to featherweight, one man has already called out the former UFC champion, and that's Cody McKenzie.

LINK
kopower »

Posted 7/3/07 12:31:00AM




_______________________________________
Billy Madison-

What you've just said is one of the most insanely idiotic things I have ever heard. At no point in your rambling, incoherent response were you even close to anything that could be considered a rational thought. Everyone in the playground is now dumber for having listened to it. I award you no props, and may the mods have mercy on your soul.
Poor_Franklin »

Posted 6/7/11 4:52:00AM



very laughable, but on a day where a champ refuses to fight & ruins a ppv, i welcome this w/ open arms.



_______________________________________
Never Trust A Man Who Does Not Make All Of His Picks


Theoutlaw08 »

Posted 3/23/11 3:38:00PM




---

Posted by Poor_Franklin

very laughable, but on a day where a champ refuses to fight & ruins a ppv, i welcome this w/ open arms.



---


Word. And it sucks cause Im a Jones fan and I was very disappointed to see him turn down the Sonnen fight.

tcunningham »

Posted 9/30/09 9:33:00PM



mckenzie is so close to being cut, i think he's probably looking for a big fight like this so even if he loses he will probably not get cut just because of the fast that it was edgar he lost to. when he fights another no-name and loses, then he gets the ax.

_______________________________________


bjj1605 »

Posted 10/11/07 4:18:00PM



He won't get this fight and if he did get this fight he would have very little chance of winning.

BUT...

You have to give Cody props for calling out Edgar. He knows his UFC career is on life support and he wants to win a big fight and keep himself relevant.

Maybe not the smartest thing to do, but it is brave. If I were him I would stir up some shit with a lower ranked wrestler who has bad stand up and below average submission defense. A win is a a win.
Budgellism »

Posted 4/8/07 11:45:00AM



Never give him this fight

_______________________________________



prophecy033 »

Posted 7/4/07 4:41:00AM




---

Posted by kopower



---
_______________________________________


Bythar »

Posted 8/1/07 5:50:00AM



Yeah this is absurd.
prozacnation1978 »

Posted 7/5/07 11:42:00PM



You already embarrassed yourself at 148
Cmon now
sparky »

Posted 7/5/07 6:21:00PM






Is this a joke like I'm speechless
lohmann »

Posted 6/1/07 8:17:00AM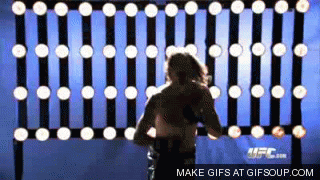 A newcomer to the featherweight division? Maybe McKenzie is a good first fight for this 145 rookie to prove his worth.

Sorry, I can not keep a straight face.
tallica62 »

Posted 6/22/07 2:18:00AM



whoa there tough guy..slow your roll
JLS1980 »

Posted 6/6/12 1:54:00PM



Edgar is the man.
McKenzie shouldn't be in the UFC. Period.
Edgar VS Mendes or Edgar VS KZ.
DrivenDavies15 »

Posted 8/10/11 1:23:00AM



At least I got a little bit of comedy to brighten up this day.

Cody is not UFC caliber at all and certainly has no business in the cage against a former champion at this point in his career.
Pages: [1] 2