madmarck »

Posted 1/24/07 5:55:00PM






View the Official Site Rules.
Terms of Use for this site

Not a Member?
If you aren't a member yet, what are you waiting for?
Click Here to create a free account!

If you guys have any questions simply post here and someone will respond with an answer for you.
I will try and post some info here to avoid a million questions being asked. Or PM me or another MOD who I am sure would be more than willing to answer your questions.

MMA playground History
Below will be posted the Winners of each season in both points (from picks) and also the richest player.

Season 1: MMA playground Inaugural
Richest Player: babalu2720
Highest Points: (Prize Winner) dewby

Top Fight Camps
By Record (%):
Heavyweight- Sherdog War Room Warriors! (64% / 2550-1458)
Light-Heavies- OT Cage Crew (64% / 344-193)
Middleweight- Elite Free Agents (65% / 1069-583)
Welterweight- Beating the Crud out of Others (80% / 33-8)
By Average Bankroll:
Heavyweight- Team Valcom ($1630)
Light-Heavies- Team Couture ($1166)
Middleweight- Elite Free Agents ($2504)
Welterweight- Ultimate Fighter Top Team ($2020)


Website Features:

Players Picks
Points is a different Matter from bets. You are Awarded Points for predicting the correct out come of a match. You will win points on:
1)The Winner of the Fight (5 Points)
2)The Winner of the Fight and What Round The Fight Ends in. (2 Points)
3)The Winner of the Fight and How a Fighter Wins (Submission, Split Decision, Majority/ Unanimous Decision, TKO\KO) (2 Points)
4) Bonus for getting all 1,2,3 all correct (2 points)
Also there is what is called a Hot event. This is a event where the Picks are very close. In this match all points awarded are worth double.
You cannot lose or trade points in this game. The only way to earn them is to correctly predict outcomes of matches.
The Winner at the end of a season (10 events), the player with the most points, will be awarded $500.

Fantasy Wagers
Okay, this is has changed since Season 1. As of right now the betting isn't in between site members as it once was. It now operates on the -/+ system. If you are wondering how to use it simply go to your wagers page and click on the info portion

Bankroll
Every player starts off a new season with 0 points and 1000 fantasy dollars. Your bankroll can increase through successful fantasy wagers, or by correctly picking the outcomes of fights.
1)The Winner of the Fight (10 fantasy dollars)
2)The Winner of the Fight and What Round The Fight Ends in. (20 fantasy dollars)
3)The Winner of the Fight, What Round The Fight Ends in and How a Fighter Wins (ex Submission, Decision,TKO\KO) (35 fantasy dollars)

If you happen to lose all of your money in betting, you can receive more money from your picks only.

Fight Camps
Want to join a fight camp? Click on the Fight Camp Directory or Click Here. Then browse through the camps. Some camps may require you to play awhile but most are pretty open. If you want to join the camp request a invite. If the Camp Leader has it set to no public invitations then send them a PM requesting one.

Just a suggestion is to join a fair size camp to start. The once you get the hang of things you could try making your own camp. Being the only person in your Camp isn't that cool. So try persuading people to join your camp before you create it. In this way you will have maybe a camp with 3-4 players. It's much easier to attract people to a 4 player camp than it is a 1 player camp.

There are 5 sizes of camps. They are:
Heavyweights: 31+ members
Light Heavyweights: 21-30 members
Middleweights: 11-20 members
Welterweights: 4-10 members
Lightweights: 2-3 members

Premium Membership
To Become a Premium Member Click Here. You will have access to things that other players won't like
-avatar caption
-forum signature
- any per-event prize money winnings you earn for future events will be DOUBLED
-you will no longer see 3rd party ads on the website
-PM notifications will now contain the entire message for you
-your username will be displayed more prominently than regular users
-and you may upload larger avatar graphics.
Or if you simply wish to donate to the site you can click on the same link above.
Please note: Premium memberships are non-refundable; we reserve the right to moderate user signatures as to make them compliant with site code of conduct; premium membership status doesn't provide a license to ignore site rules (sorry, but we have to say these things!).


MMA Top 10
This is a feature where you get to pick your own top 10 fighters for 5 weight classes, Pound for Pound and a new list which features which fighters are your favourites. To see how the rankings work Click Here. You can see the end result when everyone's votes are calculated here.

Forums
Forum Page
As of right now the forums are pretty good here. They are fairly clean and no one is getting flamed (too much). Let's try and keep it that way. If you are new try posting a few times before starting your own thread. There is also no need if you see a thread on one topic to make the exact same one so just take a glance before you make a thread.
The Padded room is for completely stupid talk. Rules aren't very strict in there so if you want to discuss if Mirko Cro Cop can KO a horse post there.

Forum Code of Conduct

Failure to adhere to the below behavior guidelines will result in having your forum posting and mailbox privileges taken away, either temporarily or permanently (depending on the severity of the situation as decided by moderators and/or administrators), or even having your account completely deleted. You may or may not receive a warning depending on the moderators judgement of the situation. Deleted/deactivated accounts are not elligible for any prizes.

PLEASE NOTE: These rules may sound a little strict, but are in place for the purpose of keeping the MMAPlayground.com community atmosphere a friendly, respectful, mature place for MMA fans to enjoy their fighting passion.

1. Do not engage in name-calling, threats, exchanges of insults, or intentionally rude behavior towards fellow members. It's 100% fine and normal that you don't agree with another member's comments, and it's completely fine to state that when done without insults. People may post things that are common knowledge, are answered in a pinned topic, or have already been posted many times before. If you care to reply, do so without the use of profanity or a condescending tone. It's old-fashioned, but remember your parents saying "if you don't have anything nice to say, don't say anything at all". The purpose of having an online community is to have a place for a close-knit group of fans to talk about the things they love (in this case, MMA).

2. Blatant performer bashing (fighters, refs, etc) will not be tolerated. Stating your opinion in a factual, non-profane manner is acceptable. Example: "I don't really like [fighter name]", "I don't agree with the that [referee name] made", etc. Flaming/libel is not acceptable. Example: "[Fighter name] is an utter piece of crap", "F*** [fight promoter]! He/She is a walking turd!", etc.

3. Posting content: Do not post copyright protected pictures or video clips of events, or even share them via the mailbox system. Do not post anything pornographic or indecent in nature that could be found offensive by any of our members, including avatars.

4. Spoilers: Do not post event spoilers under any circumstances (except for any forum marked as a "spoiler" forum). Be considerate of other members that may not have access to view an event in their country until after you do.

5. Do not engage in any commercial activities on this website without permission from the site owners. This is not the place to buy and sell MMA paraphernalia, gear, DVD's, or anything else. If you're a company interested in advertising your products to your users please contact us.

6. Do not do any "postwhoring": posting numerous one word replies, posting useless small pieces of text, or participating in things like word association games in an effort to drive up the number of posts you've made.

7. Do not be a forum troll. No one likes forum trolls. Forum trolls are users who post things that are either absurd or insanely stupid for the purpose of annoying / riling up other members. Do not troll. Trolls are bad.

8. If you have a question about something please do a search first to see if the topic has been touched upon recently before starting another topic.

9. Do not post in all capital letters, all bold, or in l33tspeak. This annoys people. Don't annoy people.

10. Please check the first 5 pages of the UFC/Pride forum, and the first 3 of any other forum for a related topic, before starting a new thread.We only have so much space ,and would like to keep the discussion going, without people having to constantly repeat themselves. If you add your thoughts to the existing thread it will refresh to the top of the front page.

11. Please respect the rules of other websites in regards to posting content on public forums. Refrain from sharing links to pictures, videos, etc, that are not supposed to be shared publicly, are not legal, and/or violate the terms of use of the source website.

Post Count
0-49 Learning to Sprawl
50-249 MMA Regular
250-499 Standup Guy.
500-799 Full Mount.
800-999 Belt Contender
1000+ MMA Sensei
Posts count in every forum on this website. So don't feel restricted to one! Try not to senseless post and instead keep it pretty cool in here.

Forum Lingo
b/c = Because
w/e = What ever
TTT = To the top
BTW = By the way
IMO = in my opinion
troll = someone who posts senselessly or post false info purposely.
w/ = with
b/w = between

URL Links
To link to a site in a message simply look to the right of your message screen above the smiley faces. Click the words Insert Web Link. The first box that will appear are the words that you want the other users to see. After you click okay on that, a second box will come up with http:// already written there. Then simply type in your link. Make sure however that the http:// is in front of it. This goes for forum posting, sending PM (private mail), or posting on your fight camps message board.
For example: if you type in the link www.google.ca it will not work and the web address you will be delivered to is http://www.mmaplayground.com/forums/www.google.ca and it will appear has a 404 error. If you type http://www.google.ca you will be linked to the Google website. Here is a demonstration.
With http://
Without http://

Props
Props are your way of showing another forum poster that they have been doing some quality posting! You can give props for one post or for many. Use them sparingly though as each member only has a fixed amount of props. Want to get Props? Post some intelligent info on threads! To view your Props and who sent them to you Click on the My Account button on the left tool bar. This will take you to a screen where there are three choices above your profile. Click My Received Props button with the thumb on it to you who commended your posts.

Badges
MMAplayground has several types of badges to show members who have contributed or accomplished something on this site. There are
Red Badges for MMAplaygrounds Moderators



Yellow Badges for News Moguls and Video Hounds




Blue Badges for Top Scores (picks) per event in both the Primary and Secondary Leagues




Dark Green Badges for Top Earners per event in both the Primary and Secondary Leagues



Purple badges for the Top 10 Scores (picks) per season



Light Green for the Top 10 Earners per season



and Teal for Top Camps per season



The Secondary League also awards some badges such as
Fuschia for Top Picks per season



and A Forrest Green for Top Earners per season




Media Posting
"3. Posting content: Do not post copyright protected pictures or video clips of events, or even share them via the mailbox system. Do not post anything pornographic or indecent in nature that could be found offensive by any of our members, including avatars. "
Taken from: Offical Site Rules .

Image Posting
Posting of images in the forums is allowed. With the exception of things that are overly bad. Images may be uploaded to this site directly if they are smaller than 100kb and are in either .jpg or .gif form.
If you wish you post a image that is larger or not in .jpg or .gif try hosting it on a image hosting site like
Photobucket .

Video Posting
Embedding Videos is not allowed on this site. However feel free to link to a site that hosts videos such as youtube ,Dailymotion , Veoh , Google Video , etc..
If you want to post a old fight try putting it in the Video Archive Thread . If it is a K1 match stick it in the K1 Greatest Fights thread. If you have a Highlight reel that you created feel free to stick it in a forum that is most appropriate (UFC\ Pride Fighters in one forum, Other Organizations fighters in the other). Although the MMA Lounge is probably the best place for videos feel free to post them where you please.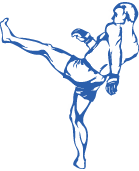 MMA Background
To learn about the Ancient Greek Olympic sport of Pankration, read my thread on Pankration.
Or check out Wikipedia to learn about MMA or its styles. Some of the more used styles in MMA are:
Judo, Sambo ,Muay Thai ,Brazilian Jiu-Jitsu ,kickboxing ,Boxing ,Karate, Greco- Roman Wrestling ,Freestyle Wrestling.

UFC and Pride FC info
To View a complete list of Pride and UFC Champions (belts and tournaments) check out the UFC/Pride Champions thread created by richieb19
Since this site deals mainly with Pride FC and the UFC, here are links to their sites.
UFC
UFC rules
Pride
Pride FC rules

Pride and the UFC weight classes.



PRIDE Heavyweight division - 93 kg/204.6 lbs and above
PRIDE Middleweight division - 84 kg/185 lbs to 93 kg/204.6 lbs
PRIDE Welterweight division - 73 kg/161 lbs to 84 kg/185 lbs
PRIDE Lightweight division - 73 kg/161 lbs and below




UFC Heavyweight Divison- 205-265lb and below.
UFC Light Heavyweight Divison- 185-205
UFC Middleweight Divison- 170-185
UFC Welterweight Division- 155-170
UFC Lightweight Division- 155 and Below

Pounds to Kilograms Weight Converter.

Other MMA Organizations
Although this site deals only with the UFC and Pride FC in the fantasy game Other Organizations are discussed in the forums. Here is a list of Champions of Several Organizations.. This was posted by nate22 .
To see a list of Organizations websites visit the List of other Orgs thread.



If you have a question about something that isn't answered here feel free to PM myself or another MOD. In fact here are the mods:
DoTheMMAth , hippysmacker , MMA , nate22 , Svartorm , Omega , madmarck, Richieb19, and zephead
To Contact the operators of this site, Click Here.

Frequently Asked Questions
To view the offcial FAQ for this siteClick Here.

My FAQ
These are answers to question people have sent me PM's about.

What came first the thread or the rule about whether "Can CC KO a Horse?"? - The rule, then someone had the idea to start a thread in that forum asking that question.

How come my thread got moved from a forum? - Right thread, wrong place.

How come i have to update my Top 10 every event? - This is so after a fighter competes their position may change on the top 10 list. I.E. after the Henderson/ Silva fight, Dan Henderson jumped a few spots on both the 185 and p4p rankings. While Wanderlei Silva dropped several spots on the 205 and p4p.

How do I see who gave me props? - See the information above on Props.

How do I see who I gave props to? - You can't, but you gave them so try hard to remember.

What should I give props for? - thats all up to you. Props are the way in which you can acknowledge someone else making a good post. You can give a prop for any post.

I lost all my money betting on a heavy favourite. What should I do? - Hope for the best next time. Anything can happen in MMA. See above in bankroll.

How does everyone know so much about MMA? - by visiting the MMA news sites. Click Here to see a thread discussing these sites.

How come I have to wait 30 seconds before reposting? -it stops postwhoring and some trolling, also gives you time to read other peoples posts. Usually won't affect you if you are reading a decent size thread\ first post.

What's the point of this site? - To have fun.

I find Member X's post offensive. What should I do? - Report it to a forum Moderator by PMing them (listed above), or if it isn't that bad simpley tell the member. They might not know and may remove\ adjust it.

Who are Hendo, Warpath, Shogun, etc. -Also, many fighters are referred to by shorter names. Such as:
Cro Cop -Mirko "Cro Cop" Filipovic
Wand, Wandy - Wanderlei "The Axe Murderer" Silva
Rampage- Quinton "Rampage" Jackson
Saku- Kazushi "The Gracie Hunter" Sakuraba
Big Tim - Tim "Maine-iac" Sylvia
Cabbage - Wesley "Cabbage" Correira
Tank- David "Tank" Abbott
Warpath - Ruben "Warpath" Villareal
Shogun - Mauricio "Shogun" Rua
Ninja - Murilo "Ninja" Rua
Hendo - Dan "Hollywood" Henderson
Dirty Joe - Joe Doerksen

I have some suggestions for the site......... - Click Here to contact the operators.

Where is the best place to fight bash? - Don't.

Why are the rankings so out of wack? -Remeber these rankings accumlate from everyone on the site. It isn't just he best and brightest opinions. Not everyone is has MMA educated as you might think. Some people have voted Kenny Florian as the #1 Lightweight in the world.

How Come my URL links don't work??? - See the part above on it for info.

View the Offical Site Rules.
Terms of Use for this site .

Any Mod or member who wants to add anything in here just PM me and I will add it.

Have Fun and Enjoy the site!