I just got back from my road-trip from Seattle down to the North Bay area of Cali for the week. I was cruising down I-5 through Tacoma then Vancouver on my way out of Washington then passed through Portland, and as I got around the Corvallis area, I thought, I need to get some gas.
So I pull off I-5 and into a Shell station, it's not too busy so I find a spot and start getting some gas in the vehicle. All of a sudden from out of nowhere, this heavyset unfortunate looking lady right here: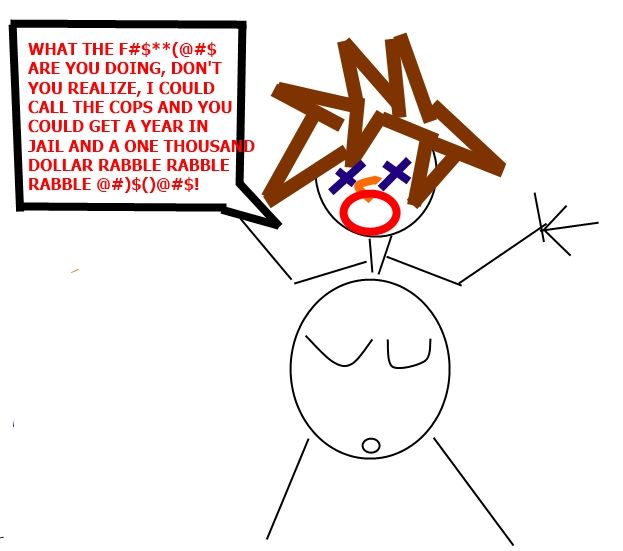 comes out of nowhere and starts yelling about a year in jail and a fine in the thousands and she could call the police.
The first thing that comes to my mind, is I swear I check ID's on any chicks I sleep with so unless there was a fake, this isn't about that.
The second thing, that may have gone through your mind too is that my camera takes shitty pictures, but the saving grace is whatever the person is saying shows up preserved in a text box. It look like I did that in 1 minute in Paint but I assure you that's straight from my Blackberry.
So then I think, what the hell is this lady yelling at me for, I haven't done anything wrong.
You can't pump your own gas anywhere in Oregon?!
What the hell, this goes on all year round and is that big of a deal?
That's crazy talk. I had to gas up before exiting Cali on my way back up and then not stop for gas again until I was back to Washington today to avoid crazy, screaming, heavyset, unfortunate looking ladies yelling at me about sending me to jail for pumping my own gas.
This is how gas stations in Oregon operate? Prophecy help me out here?
What's up with that?