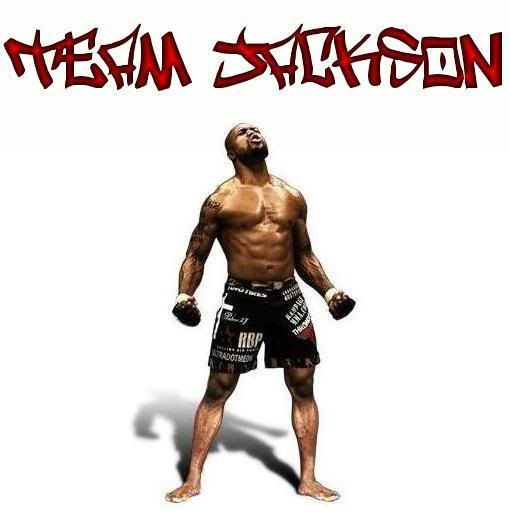 Ads were all over billboards, papers nailed to light post, a political and promotional campaign had begun. The face of this propaganda was the internationally known, and highly entertaining UFC Light Heavyweight champion, Quinton "Rampage" Jackson!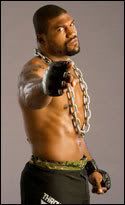 "I want a big crib too, you want a big crib? Erbody wanna big crib! Come to Team Jackson, and make that cheddar!"
The advertisements all over featured, not only their golden boy Quinton Jackson, but other well known and respected fighters such as Fedor Emelianenko, and a picture of him executing a perfect armbar on Mark Coleman.
Other flyers showed the croatian sensation, Mirko "Cro Cop" Filipovic landing that vicious head kick to the melon of Wanderlai Silva.
Team Jackson was now on the map. With advertisement nation wide, an arsenal of well-known fighters, the camp was ready to explode onto the scene.
* Disclaimer
Rampage did not actually say this to you, he didn't actually say those words. I don't personally know Rampage. This is a fantasy MMA Camp. Fun and games only. Created for shits and giggles. No Haters. Keep the hatorade in the fridge.
This is for people who generally like most of the following fighters.
Rampage
Fedor
Cro Cop
Randy Couture
Chuck Liddell (Not sponsered by Team Jackson)
Rameau Thierry Sokoudjou
GSP (too bad he belongs to the canadians lol)
Andrei Arlovski
BJ Penn
and people who generally dislike
Wanderlai Silva
Tim Silvia
Phil Baroni
Urijah Faber (I don't know why, I just don't like him lol)
Diego Sanchez
Pretty much anybody is welcome, I was just having fun with the post. If you want to make that money, join Team Jackson baby!
I wanted to do Team Rampage, but that was taken...
you can find me at www.myspace.com/chandlerstreet