OHS NOS!!!!
SICKRICK posted a thread in Fight Camp Central entitled
EVIL SLUT
, and I being the lover sluts I am- even evil ones- decided to check it out. Imagine my disappointment when I discovered it was just a "welcome to team sickden" thread for someone named evil slut- who BTW sounds like someone I'd love to get to know.
I expressed my feelings in the following straight forward post:
---

How disappointing, I thought this was a post for Team Evil Slut, and with a name like that I'd trip all over myself to join.

But Team Sick Den?

Nah, not so much.

---
I figured that was it, maybe SICKRICK or evil slut would respond in kind- "Team BullSHIT is more like it, LoLerbots!"-, but otherwise I had engaged in light trollery that I found mildly amusing.
And then I got the following PM, titled asshole, from SICKRICK
---

whats up dude sounds like you have beef with the sick den... im sure omega would like to hear your talking shit when you really should not be doing ******* shit... keep typing shit and you will regret it..

---
He also sent me a bet on the Silva vs. Lutter fight, a bet only an idiot would take- he put 275 on Silva.
I shared this PM with Omega, to which he responded
---

Oh shit, guess what? I'm a mod. Huh, go figure.


I would post that PM on that thread and then say

I showed this to Omega and he said "Obviously your internet humor button is off"

Who is this SickRick dude anyway?

---
So, I sent SICKRICK a two word response- "How cute."- and figured, "WTF, what's an internet message board without lame drama?!"
So there you go; SICKRICK is a humorless tool and I am an unstoppable force of melodramatic internet opera!
YAY!
So SICKRICK,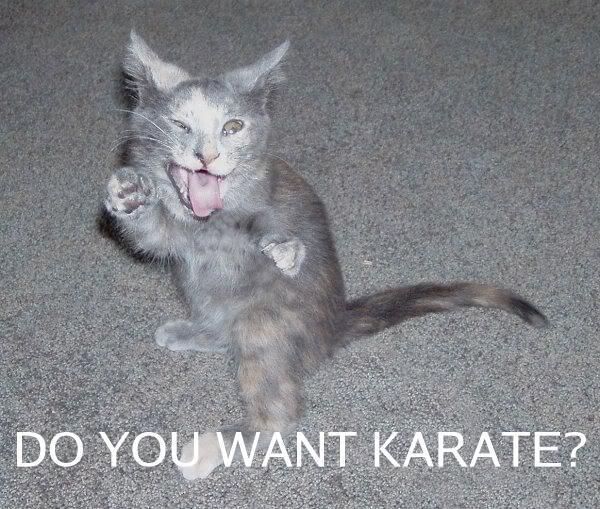 I REGRET NOTHING!