Official Lesnar vs. Couture thread
I saw Randy in an interview recently. He looked really small. He's gonna need to put on some weight from the look of things. Hope it doesn't slow him down too much because Brock is a fast heavy weight.

Brock has size, weight and age going for him. So Randy is going to have to rely solely on experience and strategy. A formula I have no doubt Randy can figure out. Unfortunately for Randy, there are only 2 fights on tape of Brock...so there is not much to go on. Brock had many tapes of Randy including he demolition of Tim and Gonzaga.

I still think Brock is susceptible to leg locks. Another thing I expect Randy to use is circling, side stepping and counter punches. If Brock throws that punch he threw against Heath Herring, I'm expecting Randy to duck under it and loop a right like he did against Tim.

David Vs Goliath or Rocky vs Hulk Hogan style.
nippletits
10/23/08 10:56:08PM
This is such a hard fight to call. How the hell are we supposed to bet against a guy that has won 10 of his last 11 fights where he was the underdog (randy).
or a guy that looks like he belongs in a comic book with a sword and a pet lion (lesner).

I want to see them both win. I like randy, but I think lesner very well could be the next big name. I mean, he is a beast.

this has got to be the hardest fight for anyone to call.

By the power of greyskull, Im thinking lesner...
eschuie
10/23/08 10:57:33PM
Good point. Lesnar has the greyskull power.....im changing my pick.

nippletits
10/23/08 11:14:11PM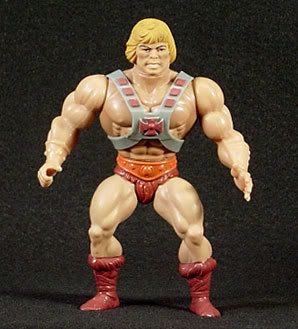 Image Attachment(s):
cowcatcher
10/23/08 11:49:34PM
best photoshop eva!!!!!!!
nippletits
10/24/08 1:05:55AM
yeah, I was a computer graphics major...
cowcatcher
10/24/08 10:14:28AM
---

Posted by nippletits

yeah, I was a computer graphics major...

---
hilarious
eschuie
10/24/08 3:08:22PM
---

Posted by shift

I saw Randy in an interview recently. He looked really small. He's gonna need to put on some weight from the look of things. Hope it doesn't slow him down too much because Brock is a fast heavy weight.

Godzilla is small compared to Brock Lesnar. I dont think randy will weigh in at much more than 240 tops. Since Lesnar drops weight to get to 265lbs, I would assume that fight night he would weigh what, over 280Lbs? Its a lot of weight to throw around, but its hard to count Randy out, he is the king of underdogs.....

I would normally say that if the longer the fight lasts, the better off the smaller fighter, but since Lesnar is a machine, Im not so sure he will tire as easily as most other fighters. Randy is not the normal fighter either, This is a seriously hard fight to pick...
Poohbah
10/27/08 8:40:12PM
I agree this one is hard to call. Randy has always been a live underdog. But I think Brock is too big, too strong, and Randy's strength (wrestling) will not work against Brock IMO. And Randy has shown little offensive BJJ, so he can't exploit Brock's weakness as well as other opponents can. Bad matchup for Randy.

Let me just say this, just because Randy has always pulled off the big upset before does not mean he will necessarily pull off another unexpected win. Just like a lot of financial adviser's always say, past performance is not a guarantee of future performance (or something like that).

So I'm going with Brock and will bet big against Randy (fake money only). I think a lot of "heart" money might go for Randy, creating a favorable line.

Full disclosure: I have yet to win betting against Randy! And if Randy wins, I'll be just as excited as when he beat Timmy.




mrsmiley
10/28/08 9:08:37AM
I want Randy to win,but i'm going with Brock.
Randy is coming in,planning to wrestle with Brock and that's going to be a big mistake if he does.
Couture better be doing some extensive training off his back,because i'm thinking that's were he's going to end up.
higdon10
10/28/08 9:11:40PM
Is it possible to take that beast down??
Panochador
10/31/08 3:15:06PM
Even if Couture could take him down, the REAL question is, "could he KEEP him down?"

I doubt it.
copcopps
10/31/08 3:17:36PM
---

Posted by Panochador

Even if Couture could take him down, the REAL question is, "could he KEEP him down?"

I doubt it.

---
Bingo, especially since Randy's been away for a year or so. That might play a factor
higdon10
10/31/08 5:11:56PM
---

Posted by copcopps



---

Posted by Panochador

Even if Couture could take him down, the REAL question is, "could he KEEP him down?"

I doubt it.

---


Bingo, especially since Randy's been away for a year or so. That might play a factor

---
It really could.
nippletits
11/1/08 9:48:33PM
wasnt randy already out of the ring for over 11 months before beating Tim? I dont know ladies and gents, he seems to train regardless of actually fighting in the ring or not.

either way, this fight is going to rock.
milfhunter
11/7/08 7:47:49PM
Lesnar at -120 is my bet.. I see him taking randy down and randys face looking like heaths face.. This fight will be on the ground quickly in each round with lesnar on top. Im not worried about a sub from randy like mir pulled out. At some point age is going to catch up to captain america and its this fight.
MrGreeny
11/8/08 11:19:29AM
after the Silvya fight i said, i will NEVER EVER EVER bet against Randy. Even if he fights Godzilla (Brock is pretty close)


keith-hackney1
11/10/08 3:28:23PM
Does anyone get the feeling that dana white has deliberately put couture up against lesnar because he wants couture out of the UFC. With mir or Noguiera in an immediate title shot against randy, couture would have a safer chance beating either guy as they dont have the monsterous like scare that lesnar presents at this point in his early MMA career. What i mean is, couture has out classed submission fighters before in both weight classes and done well, its not like mir or noguiera would come out against randy and throw ko bombs at randy's chin. With randy walking out on his contract what with all the bad media coverage that the UFC and zuffa were put through over it all, surely they dont want couture to come back over a year after walking away and continue to dominate and wear the belt. Lesnar ticks all the boxes for an upset, even though i dont believe he should even be in there for the title, he does have the ko power to take couture out. Thats the only way i see him winning. With randy not fighting in over 18 months, and lesnar getting a win over a vet, and the fact that lesnar has been training like a monster for the last year, he has the advantage on couture in the mind of dana white. Brock is the UFC's best pick to retire couture. I dont like this fight. Dana slagged down the elite promoters for fixing fights and damaging this sport, i think dana and joe silva are damaging this sport by giving an ex WWE wrestler a title shot after one UFC win.
FlashyG
11/11/08 2:22:09PM
I just dont see how Randy can win this, Brock's striking isn't that technical but he hits so hard that he was able to overcome it with Herring who in my opinion is a better striker than Couture.

His wrestling may not be as suited to MMA as Randy's but he's still got a better collegiate record and could have as much as a 50lb edge come fight time, so I don't see Randy putting him on his back.

That leaves the submission game which unfortunately Randy just doesn't have. He's got 2 sub wins, one over 10 years ago against a guy who never won a fight and and another against Light Heavyweight Mike Van Arsdale, both chokes. I'm not even sure its physically possible to choke that thing Lesnar calls a neck.

I've learned my lesson betting against Randy so I'm going to leave this fight alone but I cant see Brock losing as much as I'd like him to.
jawbreaker517
11/12/08 7:09:19PM

On one side of the coin, you have Brock, a massive fighter that probably comes into the fight at close to 280lbs. He has youth on his side and he is extremely quick for a big dude.
On the flip side, you have "Captain America", who is considerably older than Lesnar, but has seen lots of different fighters and knows what to do in high-pressure situations. His Greco-Roman style, as we've seen, can control some pretty big guys and his stand-up, in my opinion, is the best its ever been.
Even though my heart says Randy, Lesnar is just too big and young. My brain says Lesnar by TKO stoppage. Nevertheless, GO RANDY!
anomoly
11/14/08 11:13:18PM
People keep saying that
"randy beat Sylvia" but they fail to realize that BROCK IS NOT SYLVIA ... Brock is an athlete and a decorated NCAA wrestler, don't get it twisted

Brock is going to dominate like he has in all his other fights.
UFCFIGHTFAN
11/15/08 1:02:00AM
I hate to agree with those who think Lesnar is going to take Couture. He's too strong, too fast, and his wrestling background negates Randy's. I think Randy has the intangibles and could catch Brock with an unsuspecting strike or submission, but that is unlikely. What I would like to happen is to see Randy woop Brock's tail, not because I hate Lesnar, but because I'm not sure he's going to keep MMA professional and not bring in that "love to hate" crap that we see in WCW or WWE. The UFC doesn't need that to be successful nor does Brock. I hope if he wins he will show the utmost respect for "the Natural" and continue his legacy by being an all around quality individual!
Mchubb316
11/15/08 1:47:33AM
Here is my last thoughts on this fight before it actually takes place. Randy wins because he has traditionally been able to game plan better, and come up with a strategy to beat his opponents. Couture has alot more experience, and beaten alot more top level opponents.
Lesnar wins because he is stronger, faster, more athletic (in my opinion), younger, and in his prime. Lesnar is a freak, and is improving everyday. I think he overwhelms Couture with all of these attributes and wins within 2 rounds.
BIGKAT
11/15/08 4:02:24PM
---

Posted by fullerene

A guy who's never finished a legitimate HW fighter before probably isn't going to start by steamrolling Randy Couture.

---
I agree :) Props!
BIGKAT
11/15/08 4:04:50PM
---

Posted by JasonSmolinski

We're gonna see Randy tap due to Massive Headlock. But unfortunately, after Randy taps Brock will heave him out of the octagon and onto the announcer's table. At this point Herb Dean will be powerless to stop Gray Maynard from running out of the crowd with a Steel Chair(tm) and belting Brock across the back of the head with it. Brock will slowly turn around and take a second chair shot to the forehead, and fall down. Maynard will climb the cage and perform a moonsault onto Lesnar, who is stunned but regains his feet and grabs Maynard.

Herb Dean will try to seperate the two, but be knocked out when Brock Irish Whips Maynard into the ref. Brock then bodyslams Maynard off the top of the octagon onto Jerry "The King" Lawler (who is sitting in the audience) and becomes the Undisputed Heavyweight Champion.


Then Brock has sex with Tito Ortiz, just because he feels like it, and Tito couldn't stop him if he wanted to (which he doesn't)

My two cents.

---
LMAO!
Canadian-Pain
11/16/08 12:15:22AM
brock wins !

whoot !
MondayNiteMauser
11/16/08 12:31:36AM
Brock beat that old man down. He's the future nuff said. Love ya randy but you and chuck need to have a retirement fight together. The future of the ufc is here.
The_Metal_Maniac
11/16/08 2:42:59AM
---

Posted by shogun7

i told all u fuckers what was up months ago and i was a jackass! **** u all suck my dick

---
Where's the logic behind cursing in your first sentence, and then using symbols to represent the same word in the second sentence?
MondayNiteMauser
11/16/08 6:13:35PM
That dude shogun is right though. He told all of you haters.
higdon10
11/16/08 6:23:39PM
---

Posted by shogun7

i told all u fuckers what was up months ago and i was a jackass! **** u all suck my dick

---
There is no need for that man.