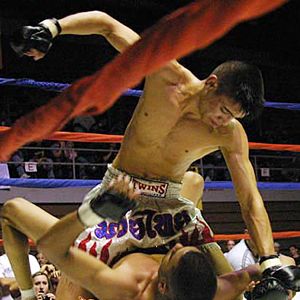 Miguel Torres Defends His Belt Dec 3rd
Tuesday, September 16, 2008
Miguel Torres Ready To Defend WEC Title On December 3rd
WEC Bantamweight Champion and top ranked bantemweight in the world Miguel Torres is ready to defend his title on December 3rd as he tells MMAWeekly.com:
"I fight Dec. 3. I don't know who I'm going to fight yet, but I'm going to fight whoever they bring to me," Torres told MMAWeekly.com. "I don't know the venue. I think it might be in Vegas."
"Like I said, I'm down to fight whoever they have in my weight class. I think Manny Tapia will be an exciting fight because he'll want to bang the whole time. Brian Bowles too, is very explosive standing up and has a good ground game. But I'm hoping to fight anybody,"