EMauricio
2/9/09 5:34:56PM
Hello,

I am in the market for a good home. My ideal home would be cozy, not big and not too small. For me a home is one where those living there are in it together, where people participate to keep it looking good. My house does not have to be the best in the neighborhood but has to look good, if u know what I mean. Nobody wants to live in a run down house and at the same time I am totally ok fighting to have the nicest house in the neighborhood.
A little about me: I communicate a lot and keep it positive, I have a 60% record in the main with $2027 in the bank, and 71% in the secondary league with $1235 in the bank. And most important is, I make ALL my picks.
The reason I want change is because I am not growing in my current home. As much as I love the sport and have fun with the league I need others' input to keep on making me and my home better.
Let me know if anyone is interested in getting a good roomate in their home.

Peace.
Check your Pm box..there just may be a place for you here, if you don't mind living in a WarWagon that is...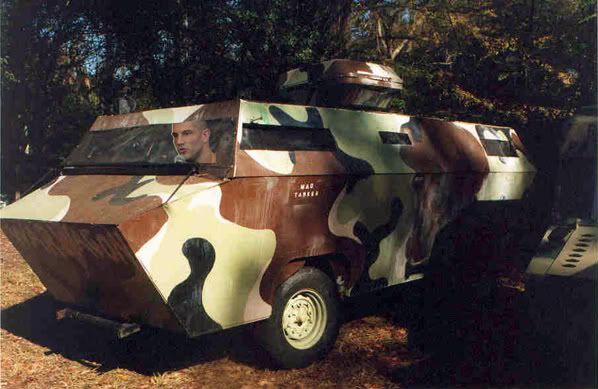 It's a lot more comfortable than it looks.
bobbydoomocculta
2/9/09 8:47:10PM
360 sounds like the place for you...
camp thread
message this dude for an invite
Kracker_Jap
EMauricio
2/11/09 10:38:48AM
Hello
Thank you to those who responded to my ad. I have decided to go with Zewkey.com.
thanks for joining, i appreciate it. you wont regret it, heh.
Rollins
2/11/09 2:06:25PM
F-Man! You dirty dog!!!
I tried to prop you for being such a successful underhanded scoundrel but it wouldn't let me.
---

Unable to accept props, you must spread the love to other users a little more before you can give props to this user again

---
and it's right, I've already given you to many already
EDIT: heh
when you click "give props" there's another button you have to rpess afyer that. i got the same message as you, but there's a button on top. i just gave you some, heh.

we need members more than you guys do. atleast he ended up with one of us instead of some other camp.
Rollins
2/11/09 7:59:05PM
---

Posted by F-Man

when you click "give props" there's another button you have to rpess afyer that. i got the same message as you, but there's a button on top. i just gave you some, heh.

we need members more than you guys do. atleast he ended up with one of us instead of some other camp.

---
I'm thinking one of us is confused, try to prop me again if you haven't propped a bunch of people. I don't think it will let you since you just did. (not fishing for props)
*to mods, I won't keep bumping this thread after a response from F-Man (the legend) since OP found a team*
thanks
EDIT: QUESTION ANSWERED