BlueSkiesBurn
8/10/10 5:01:02PM
The plane had just landed, but he was ready to take off. A JetBlue flight attendant blew his top, grabbed some beer and bolted out an emergency slide at Kennedy Airport Monday - then headed home to have sex with his boyfriend. After he was bonked in the head by a bag, Steven Slater stunned passengers by spewing profanity and ranting about quitting as the flight from Pittsburgh pulled up to the gate about noon.
article
This man is my hero. This is beyond EPIC.
kopower
8/10/10 5:12:46PM
Heard this on the radio earlier today. Nice job. I can't stand people on planes that think the rules don't apply to them and leave their phones on, or in this case, getting your luggage from an overhead bin while the plane is still moving.
postman
8/11/10 7:44:18AM
Here is a link to a anamation of what happened!
Youtube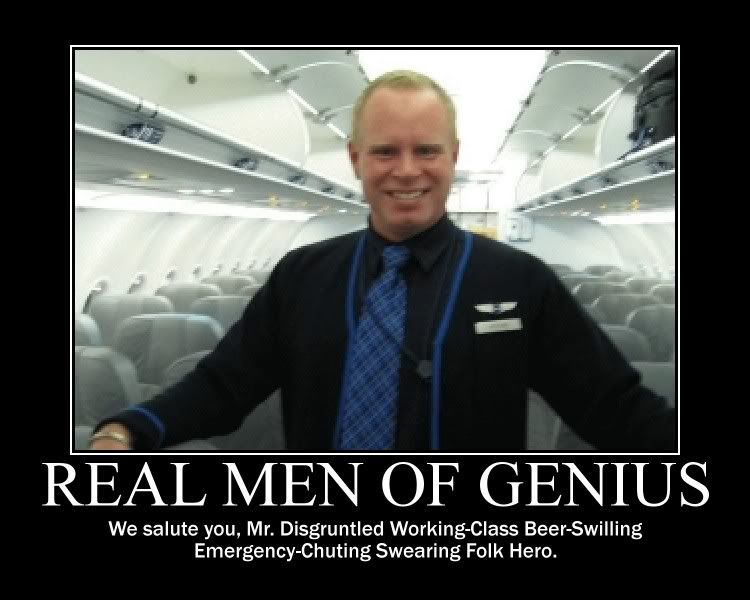 This man is my new hero. Way to stick up for disgruntled working-classers everywhere!
Chael_Sonnen
8/11/10 12:22:40PM
It's a joke that people refer to him as a "hero". The airline is probably better off that he's no longer working for them.