Favorite Video Game Franchise
F--K_Luck_AuH2O
4/28/08 12:31:03AM
Whats your favorite franchise.

Mine was Mortal Kombat up until this disaster with DC. I'll wait and see how that pans out before I claim its no longer my favorite.

But my number two would be Street Fighter, and with Number 4 coming out soon it would definetly be number one if MK does flop.
skatenate
4/28/08 12:46:23AM
the new street fighter is gonna flop for sure, its way too far off the originals (my opinion)

mine would probably have to be the GTA series

Pitbull09
4/28/08 1:03:16AM
Madden. Sad to say to because they seem to screw me over with less features each years and say the new features are just the thing that they got rid of 3 years ago. I love playing franchise though and building a good team up.

GTA would be my number 2. So many hours of fun

I think Halo could be up there if I liked 1 and 3's multiplayer more. I seemed like they had great campaigns and 2 had the best multiplayer. Still it remained good in one side or another.
flainthefacerh
4/28/08 1:11:26AM
Mario.

mainly the crap on NES/SNES
hotrodttt
4/28/08 2:25:57AM
Definately Call of Duty, Mario is a close 2nd and I know I'm going to have Great interest in the new UFC Videogame.
Aaronno9
4/28/08 7:35:47AM
1. Resident evil
2. Gears of war
3. Grand theft auto
casey64
4/28/08 11:19:44AM
Basically any EA Sports Games (Football,Basketball,baseball), that would be number 1.
Number 2 would be GTA tons of fun.
murphy_16
4/28/08 11:51:05AM
FIFA MAN SOCCER THE BEST SPORT OUT THERE

YEA GO MANCHESTER UNITED!!!!!!!!
Cladrix
4/28/08 12:35:53PM
METAL GEAR SOLID!!!!!!!!!!!

Metal Gear Solid 4 will kick major ass

the FIFA franchise would be close second followed by Grand Theft Auto and Silent Hill
iwannabesedated
4/28/08 3:28:13PM
Call of Duty
Halo
Madden
Guitar Hero
Soul Calibur
Gran Turismo
GTA
The first couple Tomb Raiders
I dedicated half my life to Final Fantasy Seven in like 8th grade and never played an RPG since then..But i did enjoy it..I never really liked any other RPG other than FF7
Halo trilogy, gears of war, madden,gta
Shawn91111
4/28/08 9:56:49PM
Anything sports wise, but with the exception of NCAA football the games ie..Madden, March Madness, NBA Live have all gotten worse IMO. Also GTA and the Call of Duty are great franchises.
Final Fantasy
Twisted Metal (excluding the ones under 989 Studios)
Soul Edge/Calibur
Campcon's vs. series (specially MvC2
)
F--K_Luck_AuH2O
4/29/08 1:48:24PM
Other games I love that you guys have brung up.

Tekken
Marvel vs. Capcom
Twsited Metal
and but of course Halo.

I never was into RPG's I don't have the patients. I compare playing an RPG to reading a book. besides they take commitment. I like to play games for fun. Just something I can pick up and play with a friend, or something i can mindlessly play on my own.

For this reason I love almost all sports games. Madden, Blitz, even the Smackdown! series (the create a wrestler and move set is amazing, you reallly can make a UFC game out of that option).

I also love pretty much all arcade games, as they are mindless shooters and beat em ups...which I also love. Double Dragon and Battle Toads anybody?

I couldn't get into free roam games like GTA, or survival horror's like Resident Evil. I respect the games for what they are, and can and will play them ocasionally. But neve rget close to finishing them, they take commitment, and I don't have the time. However unlike RPG's these games are not dreadfully boring, intellegent, and in need of patients and virginity to play. So props to all that can finish them.

However, Top 5:

1.Mortal Kombat
2.Street Fighter
3. Twisted Metal
4. SNES beat-em-ups (Battletoads, Ninja Turtles: Turtles in Tim, Double Dragon, ect)
5.Tekken
Tekken
Soul Calibur
Street Fighter
Metal Slug
Dead Or Alive
Time Crisis
They probably don't count but the various retro arcade ones as well (all the compilations that have come out over the last 6-7 years, I have almost every one between PS2 & Xbox).
bigbubbano23
4/29/08 8:43:37PM
MADDEN crazy good or mario before the karts and parties, he's really sellin out these days
AchillesHeel
4/30/08 10:51:10AM
Clearly I have a lot of catching up to do with most of these, but...

Fallout - I only dabbled with "Tactics" and I haven't played "Brotherhood of Steel" at all (although I could probably get it for a song nowadays) - Fallout 3 is on course, and a Fallout MMORPG has been rumored
Half-Life - I haven't played any of the HL2 expansions
Warcraft / Starcraft - not WoW, though, the RTS games - and of course Starcraft II is coming
Deus Ex - supposedly there's another game in the works
Splinter Cell - I haven't played "Double Agent", and I think there's another one coming out this year


I absolutely loved Knights of the Old Republic, but I haven't played the sequel yet, so I can't quite add it to this list (I actually do own the sequel, I just haven't gotten around to playing it, for some reason)
teddythetuna
5/1/08 2:08:07PM
Resident Evil
Fallout
Final Fantasy
MondayNiteMauser
5/7/08 3:51:31AM
Madden all the way
browneye
5/8/08 9:48:37AM
GTA series all the way
Kracker_Jap
5/8/08 9:55:15AM
Final Fantasy
Grand Turismo

MEGA MAN!!!!! Mega Man is so epic, every game in the series is so much fun (and there's like 15 of them), plus they all had badass music.

My next favourite would probably be the zelda games. I've played Half-Life 1 mods extensively but I wouldn't say that I like the "series" since I think that source sucks. Day of Defeat and Counter-Strike are both pretty awesome games.
jiujitsufreak74
9/16/08 7:10:51PM
Mortal Kombat hands down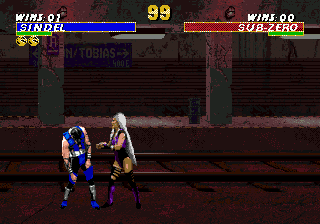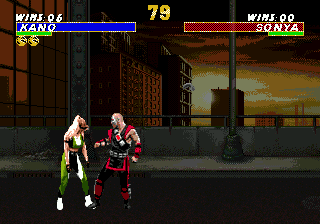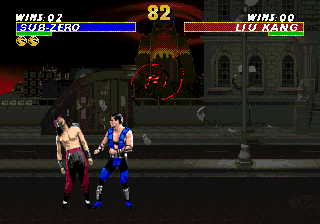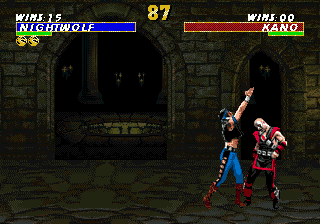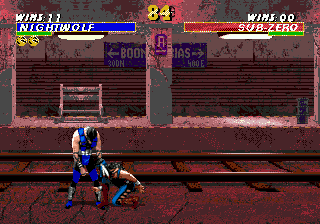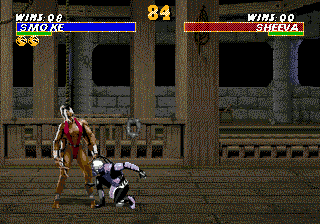 iwannabesedated
9/16/08 7:35:15PM
Halo
Call Of Duty
Madden
GTA
Guitar Hero/Rock Band
Sonic the Hedgehog
Contra
Doom
Soul Calibur
Tekken
Street Fighter
Fuzion Frenzy

george112
9/16/08 7:44:08PM
Final Fantasy (Ten was an instant classic)
Resident Evil (Love em cant get enough of em)
GTA (come on its GTA )
dannyfrank
9/16/08 8:04:45PM
halo
gears of war
army of two
breakdown5
9/16/08 9:56:57PM
The old Megaman games, Mario on NES, GTA, and the greatest series ever POINT BLANK.
Mungooch
9/16/08 11:48:44PM
All ea sports games
WWE game I always get the new 1

KINGJAMES
9/17/08 12:36:39AM
Sonic the Hedgehog- Gotta love that little blue bastard. he'd kick Mario's ass in a fight.

Gran Turismo- I love motorsport as much as I love MMA
Tekken- The sheer number of moves in this game makes it one of the best.
Splinter Cell- Sneaking and killing
SOCOM- SOCOM 2 online was the PS2 version of HALO online... CRACK
Mortal Kombat- This game has been getting better over the past couple of yrs and now they got the DC license so you know I can't wait for that shit to come out.