FastKnockout
7/2/13 10:41:51PM
Dave Herman is set for his UFC 162 bout against Gabriel Gonzaga after passing a pre-fight drug test ordered by the Nevada State Athletic Commission.
Link
UFC_Fanatic
7/3/13 7:46:04AM
Good thing he passed it, and hopefully his rehab sticks. The guy is talented, and I will probably be picking him over the Manbearpig.
frizzzlecake
7/3/13 1:17:43PM
[URL=http://media.photobucket.com/user/Chalger/media/Moving%20gif/dance.gif.html]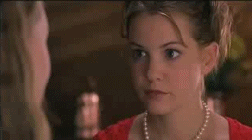 [/URL]
OnyxShadow
7/3/13 1:48:24PM
Kinda sad how Silva, Herman, and Cavalcante PASSING drug tests is notable news...
airkerma
7/3/13 7:31:16PM
Phew passing that drug test was stressful, time for a bowl hit and sour patch kids.