Dana White undecided on bringing Josh Barnett to the UFC
Dana was very non-committal on the idea of Josh making the transition (via Tatame):
I do not know, we'll find out soon. We'll see.
LINK
40ouncetofreedom
1/2/13 4:19:55PM
Do it, I think Barnett would be a great addition to a pretty interesting HW division.
prozacnation1978
1/2/13 4:58:21PM
Talk about holding a grudge
I can see Dana signing Barnett and feeding him to guys like JDS just so we can watch him take a beating and then cut him.
spang714
1/2/13 6:18:46PM
Barnett is a good hw who can stick around, win more than he loses, provide entertaining fights and be a gatekeeper to prospects....sign him!
Poor_Franklin
1/2/13 6:28:48PM
I'd love to see Josh fight Roy Nelson!
LateCold
1/2/13 6:54:03PM
I like him, hopefully he does.I don't think he'd be at the top, but he could be a good gatekeeper of sorts weeding out top guys to possibly the top 5ish.
cowcatcher
1/2/13 7:12:52PM
---

Posted by Poor_Franklin

I'd love to see Josh fight Roy Nelson!

---
God yes!
That's exactly the fight I'm hoping to see as well.
BuffaloDave
1/2/13 7:58:22PM
Why not Dana, you stuck behind other users, Barnett has been clean for awhile now.
jay98107
1/2/13 8:05:12PM
---

Posted by prozacnation1978

Talk about holding a grudge

---
You can't blame Dana though. Got caught while HW champ and got caught in a circumstance that contributed to the downfall of an entire organization. That's about as high profile as it gets. I say this as a huge Barnett fan, he went to the same high school as me (admittedly like 13 years prior, but still have a lot of love for the local guy).
Svartorm
1/2/13 10:38:46PM
I love Barnett, but can't blame White not wanting him considering he's failed three drug tests. He also still does pro-wrestling and that wouldn't be allowed if he was in the UFC, so could be a sticking point for signing him.
quezocrema0032
1/3/13 2:09:37AM
I think he signs and gets thrown to the top of the division right away, & I think it would be well deserved. He would be coming of a win (and its a safe assumption that he will). Seeing how JDS has already beaten a lot of the top guys in the division (Werdum, Struve, Nelson, Gonzaga, Carwin, Mir) I wouldn't mind pairing the two. The only guys sort of at the top he didnt face excluding Cormier, who appears to be going to 205 anyway would be Kongo, Rothwell or Barnett. Barnett deff sounds like the most appealing match up of the 3. Although if Lavar Johnson knocks out Schuab I wouldn't mind seeing him & Junior throw bombs at eachother lol
I hope Dana decides to let the grudge go and sign him, Barnett has consistently proved to be the one of the best for years and it's be tragic for him not to get one more shot in the UFC.
no thanks i said it before ill say it again i like watching him fight but he but im done with him in the big leagues i just dont want to see him win fights that matter because i will always question if its legit
airkerma
1/3/13 9:42:45AM
The HW really needs someone new to keep the division interesting. He would be a hypocrite to deny Barnett, but then again, I doubt Dana would have a problem being called that.
telnights
1/3/13 9:54:33AM
Cant blame him, Barnett has done nothing to show he can be trusted to not get busted for PEDs. He is labeled as the man that killed Affliction for testing positive for PEDs just 10 days out from fighting Fedor in the main event.

Now this wouldn't be the end of the world if it wasnt for the fact he was busted 2 times before this. Plus people forget Josh has burned the UFC before. He was the UFC HW champ at one time but was striped for testing positive for PEDs. Add in the fact that Josh bad mouthed the UFC for years. So I can honestly say if I was in Dana's shoes I wouldn't bring him back in to the UFC. Good fighter or not he is a liability.
shaneTpain
1/3/13 2:02:34PM
I'm not getting my hopes up because it probably wont happen but .... WAR BARNETT!!!!!!!!!!!!!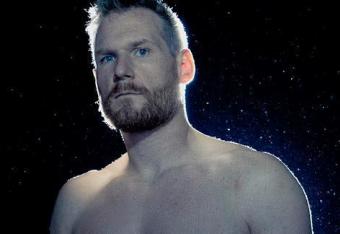 prophecy033
1/3/13 7:29:09PM
Im a fan of Barnett so im in favor of it