emfleek
7/31/09 3:29:48PM
Dana talks about having to jump off the Mandalay Bay because of the UFC 100 buyrate hitting 1.5 million. He's talking to Mandalay Bay and he's going to do it.
STORY
bigbubbano23
7/31/09 3:39:52PM
if he does he will prolly have to bungee because its not high enough to parachute off of.
The Mandalay Bay is ~400 feet tall, an experienced base jumper can jump from heights > 200 feet. But I doubt Dana White is an experienced base jumper or for that matter skydiver, it will be intersting what he does. Bungee seems possible.
snakeplissken
7/31/09 4:25:47PM
Maybe M-1 Global can co-promote this and offer $5 Million to shove Dana off the top?
sclasclemski
7/31/09 8:12:12PM
Love em or hate em if he actually does that you have to respect the man for having EPIC BALLS
breakdown5
7/31/09 9:59:22PM
They better show this during one of the upcoming PPV. I wanna see just in case he pulls a Wile E. Coyote in front of the casino.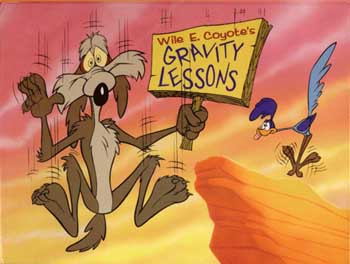 Art_Jimmerson
8/1/09 1:59:13AM
LOL! Dana is my new hero, you have to love the man!