Classic UFC Draft Project
hashyandy4
2/29/12 7:45:49PM
---

Posted by Budgellism

I'm done

---
Me 2
emfleek
2/29/12 9:29:19PM
I'm done.
As I am the only 1 bidding I will buy the following fighters for 1K each.

1. Rabi

HW Gan McGee 1K
HW Steve Jennum 1K
HW Dan Bobish 1K
LHW James Zikic 1K
LHW Mike Nickels 1K
MW Jason Thacker 1K
MW Josh Rafferty 1K
MW Rob Kimmons 1K
MW Daniel Cramer 1K
MW Ryan Jensen 1K
MW James Hommortree 1K
MW Dustin Jacoby 1K
WW Nick Serra 1K
WW Townsend Saunders 1K
WW Chris Brennan 1K
LW David Kaplan 1K
FW Dustin Pague 1K
FW Josh Clopton 1K

Total Spent

18,000

New Balance

Rabi 1,310,000
New Balances

1. jjeans 1,411,000
2. Rabi 1,310,000
3. emfleek 1,250,000
4. hashyandy 1,160,000
5. Budge 964,000
Historical Fighting Championship 1

Where it all begins

Main Card

HW James Toney v Gerard Gordeau
HW Harold Howard v Remco Pardoel
HW Gan McGee v Dan Bobish
LW Marlon Sims v Noah Thomas
WW Pete Spratt v Jeremy Jackson

Prelim

LW Sako Chivitchian v Brandon Melendez
Budgellism
3/1/12 4:07:48AM
Big Time MMA Presents: A Blast From the Past

Main Event – LW Jamie Varner (0-0 BTM) vs. John "Quick Guns" Gunderson (0-0 BTM)

Co-Main Event – LHW Karlos "The Terminator" Vemola (0-0 BTM) vs. Jake O'Brien (0-0 BTM)

WW Justin "Fast Eddy" Edwards (0-0 BTM) vs. Greg Soto (0-0 BTM)

MW Edwin "Babyface" Dewees (0-0 BTM) vs. Xavier "Professor X" Foupa-Pokam (0-0 BTM)

FW Jared "The Jackhammer" Papazian (0-0 BTM) vs. Mitch Gagnon (0-0 BTM)

Caged 1. The Darkness vs The Whole Show

Main Event + Co Main:
Marcus Jones vs Wes Sims
Keith Wisniewski vs Tommy Speer

Main Card:
Louis Gaudinot vs Paul McVeigh II
Danny Downes vs Waylon Lowe
Telia Tuli vs Joe Son

Prelims:
WW Alex Reid vs Ross Pointon

Really really annoyed with myself
I started these games to put fights together which I wanted to see,
Ross Pointon vs Alex Reid...
But now I actually want to win so I went with a more appealing fight for American's Ross Pointon vs Solomon Huthserson...
Don't know what to do
BroZilian Classic Kombat League presents...

[ BCKL: Old School Series Vol. I ]

LIVE! from Pierre's Entertainment Center
Fort Wayne, Indiana
March 2, 2012 | 7:00pm (Doors Open at 5:30pm)

| MAIN EVENT |
WW: Danillo "Indio" Villefort [0-0] -versus- Benji "Razor" Radach [0-0]

| CO-MAIN EVENT |
WW: Jess "The Joker" Liaudin [0-0] -versus- Roan "Jucao" Carneiro [0-0]

| MENWHOLOOKLIKEKENNYROGERS.COM PRELIMS |
FW: Charlie Valencia [0-0] -versus- Matt "The Real One" Grice [0-0]
MW: Rory "Outburst" Singer [0-0] -versus- Mike Dolce [0-0]
WW: Jared "J-Roc" Rollins [0-0] -versus- Renato "Charuto" Verissimo [0-0]
Solomon said he knew how much it meant to me so he pulled out the fight
Alex "The Biggest Joke in British Showbiz" Reid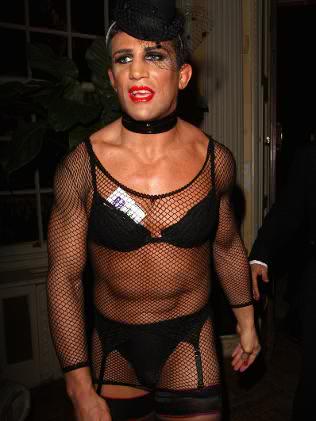 hashyandy4
3/1/12 2:07:15PM
Classic Z Fighters United 1 (CZFU 1) Introduction 2 Classic Greatness!!

Main Event
FW 1. Vagner Rocha (0-0 CZFU) vs Daniel Pineda (0-0 CZFU)

Co-Main Event
MW 2. Falaniko Vitale (0-0 CZFU) vs Luigi Fioravanti (0-0 CZFU)

3rd Bout of Main Card
WW 3. Papy Abedi (0-0 CZFU) vs TJ Waldburger (0-0 CZFU)

2nd Bout of Main Card
HW 4. Chris Tuchscherer (0-0 CZFU) vs Abe Wagner (0-0 CZFU)

Opening Bout of Main Card
LHW 5. Fabio Gurgel (0-0 CZFU) vs Matt Lucas (0-0 CZFU)
Rd1 Template 1

Historical Fighting Championship 1

Where it all begins

Main Card

HW James Toney v Gerard Gordeau
HW Harold Howard v Remco Pardoel
HW Gan McGee v Dan Bobish
LW Marlon Sims v Noah Thomas
WW Pete Spratt v Jeremy Jackson

Prelim

LW Sako Chivitchian v Brandon Melendez

Balance

1,310,000

Cost of Card

1,310,000
James Toney 1st Overhand Right
Harold Howard 2nd Sub (Strikes)
Gan McGee 1st Submission (heel hook)
Marlon Sims 1st 2 Powerbombs for a TKO due to cuts on the back of the head
Pete Spratt 1st TKO Punches from the guard
Sako Chivitchian UD
hashyandy4
3/1/12 4:25:07PM
1. Toney- RD1 TKO (Punches)
2. Parodel- RD2 SUB (Keylock)
3. Bobish- RD1 TKO (Punches)
4. Sims- UD
5. Spratt- RD2 SUB (Rear Naked)
6. Melendez- SD
Toney via R1 KO (punch)
Howard via R1 TKO (strikes)
Bobish via UD
Thomas via R1 Submission (armbar)
Spratt via UD
Chivitchian via UD
Budgellism
3/1/12 5:12:31PM
1. Toney 1st round knockout (punch)
2. Pardoel 1st round submission (keylock)
3. McGee 2nd round tko (head kick and punches)
4. Thomas 3rd round submission (triangle choke)
5. Spratt 2nd round submission (armbar)
6. Chivitchian SD
Rd 1 Template 2

Big Time MMA Presents: A Blast From the Past

Main Event – LW Jamie Varner (0-0 BTM) vs. John "Quick Guns" Gunderson (0-0 BTM)

Co-Main Event – LHW Karlos "The Terminator" Vemola (0-0 BTM) vs. Jake O'Brien (0-0 BTM)

WW Justin "Fast Eddy" Edwards (0-0 BTM) vs. Greg Soto (0-0 BTM)

MW Edwin "Babyface" Dewees (0-0 BTM) vs. Xavier "Professor X" Foupa-Pokam (0-0 BTM)

FW Jared "The Jackhammer" Papazian (0-0 BTM) vs. Mitch Gagnon (0-0 BTM)

Balance

964,000

Cost of Card

920,000
1. Varner rd1 sub north south choke
2. Vemola rd2 tko punches and elbows
3. Edwrads rd2 sub guillotine choke
4. Dewees rd2 sub rnc
5. Gagnon rd3 sub guillotine choke
Varner via R1 TKO (punches)
O'Brien via Split Decision
Edwards via Unanimous Decision
Dewees via R2 TKO (punches)
Gagnon via R2 Submission (rear naked choke)
Varner 1st Sub Guilitone Choke
Vermola 1st Sub Kimura
Edwards UD
XFP UD
Jared 1st TKO Punch
hashyandy4
3/1/12 9:43:02PM
1. Varner- RD1 TKO (Punches)
2. Vemola- SD
3. Edwards- UD
4. Dewees- RD1 SUB (Rear Naked)
5. Gagnon- RD2 SUB (Guillotine)
3. jjeans

Caged 1. The Darkness vs The Whole Show

Main Event + Co Main:
Marcus Jones vs Wes Sims
Keith Wisniewski vs Tommy Speer

Main Card:
Louis Gaudinot vs Paul McVeigh II
Danny Downes vs Waylon Lowe
Telia Tuli vs Joe Son

Prelims:
WW Alex Reid vs Ross Pointon

Balance

1,411,000

Cost of Card

1,030,000
Jones via R2 TKO (gnp)
Speer via UD
McVeigh via Split Decision
Lowe via Unanimous Decision
Son via R1 Technical Submission (exhaustion)
Reid via Split Decision
Budgellism
3/2/12 4:41:19PM
1. Jones 1st round tko (gnp)
2. Speer UD
3. McVeigh SD
4. Lowe UD
5. Son SD
6. Reid 2nd round submission (triangle choke)
1. Jones rd1 tko punches
2. Wisniewski rd2 sub guillotine choke
3. Gaudinot UD
4. Lowe UD
5. Tuli rd1 tko gnp punches
6. Reid rd1 sub triangle choke
---

Posted by Rabi

6. Watson rd1 sub triangle choke

---
Watson wasnt fighting haha
Lol! I've changed it
hashyandy4
3/2/12 9:07:34PM
1. Jones- RD1 TKO (Punches)
2. Speer- SD
3. McVeigh- SD
4. Lowe- UD
5. Son- UD
6. Reid- RD2 SUB (Triangle)
4. emfleek

BroZilian Classic Kombat League presents...

[ BCKL: Old School Series Vol. I ]

LIVE! from Pierre's Entertainment Center
Fort Wayne, Indiana
March 2, 2012 | 7:00pm (Doors Open at 5:30pm)

| MAIN EVENT |
WW: Danillo "Indio" Villefort [0-0] -versus- Benji "Razor" Radach [0-0]

| CO-MAIN EVENT |
WW: Jess "The Joker" Liaudin [0-0] -versus- Roan "Jucao" Carneiro [0-0]

| MENWHOLOOKLIKEKENNYROGERS.COM PRELIMS |
FW: Charlie Valencia [0-0] -versus- Matt "The Real One" Grice [0-0]
MW: Rory "Outburst" Singer [0-0] -versus- Mike Dolce [0-0]
WW: Jared "J-Roc" Rollins [0-0] -versus- Renato "Charuto" Verissimo [0-0]

Balance

1,250,000

Cost of Card

530,000
Budgellism
3/3/12 6:06:41AM
1. Radach 3rd round tko (Punches)
2. Carneiro 1st round submission (Anaconda Choke)
3. Grice SD
4. Singer UD
5. Verissimo 2nd round tko (Doctor Stoppage)