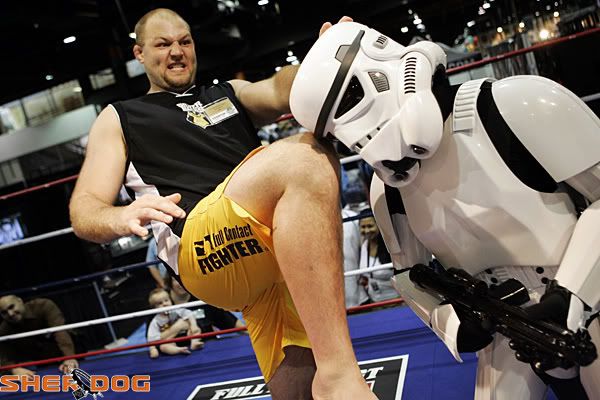 Ben Rothwell shows his displeasure for the new Star Wars Trilogy, which was an unwanted Skull F*ck. Of course, eye for an eye, Ben acts out his own version of F*cking up a Skull.
Edit: (Yeah, mine sucked, but this one was hard..)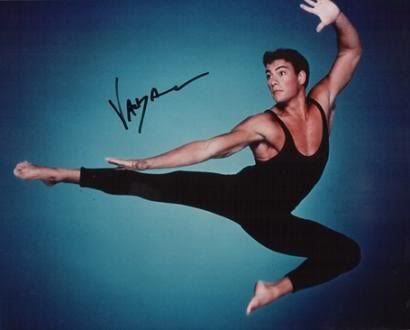 This is the autographed promo picture for Jean Claude's new Martial Arts/Musical/Ballet, "Kung Fu Nights", which is now showing on Broadway. Other stars include Danny DeVito as "The Kung Fu Master", Star Jones as Jean Claude's love interest, and Richard Simmons as the "Reigning Kung Fu Champion." Due to not being in demand, this is a one night only event. It's subtitled, "Jean Claude's Last Dance" aka End of his career.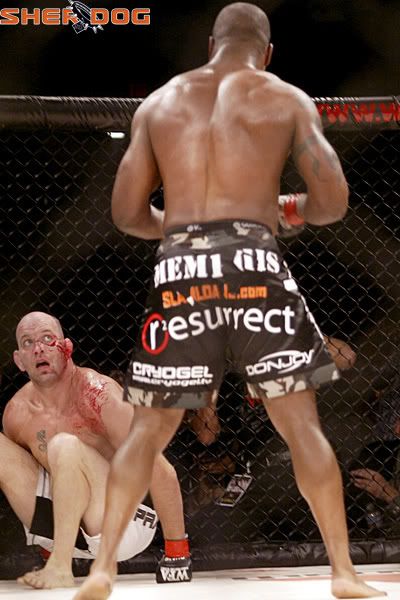 When Rampage proceeded to whip out his thirty two inch johnson, and scream, "I'm going to **** you up, then rape your ass!", Matt Lindland could only freeze where he was, with his face displaying his fear.
Edit: (I changed the words around in the lindland one.)