1. Saku charges Super, Running at full speed, only backwards.. when he gets there Super tries throwing strikes but they dont seem to be doing much damage to Sakus back.. Saku catches an arm, and sets up for a keylock, then uses the arm to spin super to the ground and finish the submission.. The ref calls off the fight but Super is protesting loudly becuase he didint tap, but its quite obvious that his arm is hanging strangly and is broken.
2. Chuck Norris begins by dominating Bruce.. Chuck blows are powerfull, and accurate, but bruce manages to start timing them.. with his speed, Bruce parries an entire combo thrown by Chuck, then Bruce side kicks Chuck into a giant pile of boxes. Bruce climbs ontop of chuck grabbing his chest hair, forcing chuck to tap out or pass out.
3. This fight ends quickly.. Akinori runs at Kimbo fullspeed throwing sumo slaps, but Akinori ends up on the ground. Kimbo kicks him in the face and Akinoris tooth goes flying twords the commentators.
4. Both fighters circle for a while, then Igor goes for the take down.. Remy catches him with a knee on the way in and knocks him out.
5. Lamon Brewster comes to the fight wearing one boxing glove on his left hand.. he circle and moves back throwing jabs into the air.. Pawel keeps his hands up and delivers some short kicks to Lamon's knee.. then suddenly Pawel shoots in and takes Lamon Brewster down.. Lamon taps out before any strikes or submissions were even thought of.
6.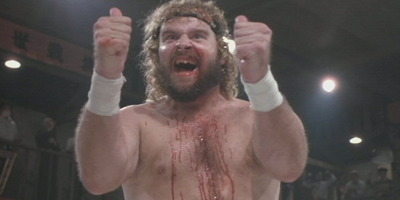 We all saw bloodsport... Lateef does jumping monkey kicks, but he just bounces off of Brock.. Brock picks him up and strangles him to death.
7. Daba opens the match by doing some insane aerial quadruple kick.. He then lands in front of Jerome.. Daba throws some flicky leg kicks.. Jerome just stands there looking at him thinking "wtf?" Jerome then kicks Daba's head off.. Jerome looks around Frightened, and tries to put the head back on.
8. Lopez charges Rickson and grabs an easy takedown. Lopez comments.. "hahaha what are you gonna do now karate man? you gonna punch me from down there?" Rickson puts a traingle choke on Lopez, and mumbles something in Portuguese roughly translated to "eat my nuts"
This was all written considering the knowledge the fighters would have of each other at the time :)