cryinryan
7/11/09 11:25:20AM
Wow! Mir looks like he is in the best shape of his life.
NeaRMisS
7/11/09 11:37:17AM
Mir looks AMAZING.

I am just in a lost of words for him. Glad to see him looking to be 100%. Hes gonna be a force if he's 100%.
cmill21
7/11/09 2:54:52PM
Jon Jone's head looks like a photoshop it's soooo big hahaha.
mrsmiley
7/11/09 8:57:26PM
Anyone else notice who was rocking the PRIDE T-Shirt?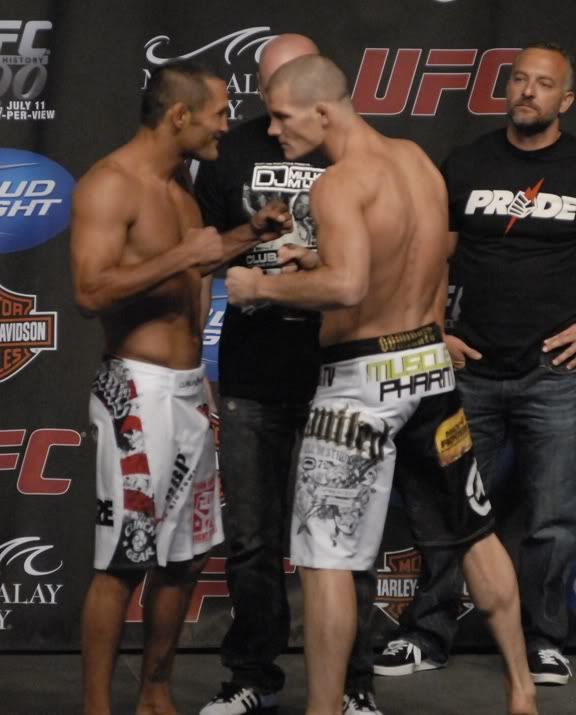 mentalcase
7/11/09 9:05:43PM
hes wearing a pride t shirt so people on forums like us will talk about it and the more educated fans will inform casual fans the he owns pride and that's you can buy pride merchandise and dvds from the ufc website
mrsmiley
7/11/09 9:08:59PM
I thought that T-Shirt looked a little too "new".