Our last winner was Joe Rogan and Eddie Bravo smoking pot.It was a close election,but in the end Joe and eddie beat out the fat man sitting on a computer chair.Now the champion avatar will defend its title against these new challengers!
First up is a very cool picture of the Chute Boxe camp in its prime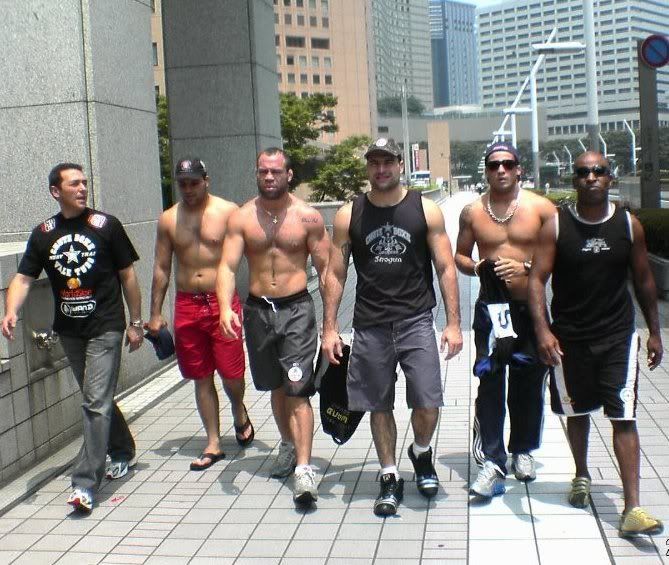 the second is a picture of Fedor in a prefight staredown.However,you wont find this fight listed on sherdog.That's right,this is Fedor right before a street fight in NYC!!!!!!!!!!!!!!!!!!!!!!!!! I guess they wanted to keep it on the down low since rumor is Fedor lost this street fight!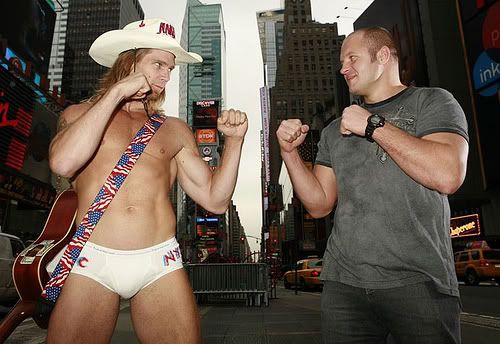 Next is a drunk Mike Goldberg in a very intimate moment
The next one is a great picture of Dana White.Can you point out what makes this picture laugh out loud?
So which will it be?